Developing an Artificial Intelligence Strategy
There are three ways in which I can support you in the development of your AI strategy. All of the three approaches are tailored or customized versions of the AI Business Relevance Workshop. The level of customization and my involvement in the development of your AI strategy and roadmap can be adjusted to your budget.
Each step further means more customization and more in-depth knowledge that enables you to take the next step confidently and with a clear vision:
Silver Version – industry specific workshop
The content is adjusted to make it focused on your industry as much as possible. The workshop takes place in any location in the world where you would like it to take place.

Gold Version – industry and company specific workshop
Develop a company-specific perspective on the use of AI in your business. The workshop is prepared together with your experts, with the majority of special needs and questions getting addressed, along with the content being adjusted to your industry. You also receive an overview of the application of AI in your industry.

Platinum Version – strategic plan and implementation roadmap
The platinum package includes a series of workshops that are prepared and delivered in a fully customized fashion. The goal is to produce a fully elaborated AI strategy and implementation-roadmap for your company, all in close interaction with your experts. In addition, you receive a comprehensive, up-to-the-minute market study on the use of AI in your industry, including best practices and suggestions for adoption.
In the following table you can see the differences between the three models in more detail:
The following prices are valid until March 2020 and will then be increased by 30% (introductory offer. Relevant for price is date of payment/booking).
Silver

Gold

Platinum

Price for workshop including preparation and follow up

(if delivery is outside of Spain: no VAT added.
Inside of Spain: +21% VAT. Travel costs separate)

Workshop delivered at a location of your choice globally

Workshop adjusted to your industry. Including, but not limited to, industry specific examples, cases, and value chain discussion adjusted to your industry, etc.

Preparation and adjustment of workshop in interaction with your in-house experts to address company specific questions and needs

Potential vendor and application list tailored to your needs (non-vetted)

Documentation of workshop results

In depth market study on the use of AI in your industry
(PPT presentation or Word document plus attachments if applicable)

Development of AI strategy paper for your company in close collaboration with your inhouse experts

Multi-step series of workshops

spread out over a longer period to allow for action learning elements =

Development of AI implementation roadmap for your company in close collaboration with your inhouse experts

Workshops recorded, including editing and complementing additional info for use in online inhouse trainings
For information about models that might lie in grey zones between the three models listed, please contact us for a custom offer.
The success of the workshops depends on having the right people at the table to quite a considerable degree. Usually you would want to have your data scientists and strategists, as well as functional experts involved to ensure optimal results. Each one of them offers a different perspective on potential fields of application, strategic opportunities and challenges, and value and viability of potential projects. And you need all of them on board to make your AI strategy and projects a success.
Sometimes you might even go as far as involving tier-1 suppliers or alliance partners in the process.
In the Platinum version you might have different teams consisting of 3-5 participants working on (1) Vision and strategic embeddedness, (2) Data readiness, (3) Industry impact and competitive dynamics (potentially in the form of scenarios), (4) Business cases, (5) The AI-canvases and implementation timeline.
This is not an exhaustive list and the concrete team foci might look different for your context and goals. Also, not all of the themes can necessarily be worked on at the same time. One rather needs a staged approach where building the business case and implementation timeline usually would follow the more fundamental questions of strategic goals, industry foresight and data readiness.
Often several workshops spread out over a number of weeks or even months are necessary to allow for data collection, involvement of other key personnel, or time for 'digesting', idea generation and conceptual work.
The result is an applicable, thought-through strategic plan that covers the entire spectrum from industry foresight to 'How to get started on Monday', from an implementation roadmap to an outline of a stage-gate-process with KPIs and goals per gate, and a medium to long-term vision.
Facilitation of strategy workshops
When I facilitate your strategy workshop(s) you will pay me primarily based on agreed upon results. This is how much I believe in my capacity to bring out the best in the group you bring to the table.
I usually use the Metaplan-methodology, developed originally in Germany, to facilitate the knowledge/opinion-production and -aggregation processes of groups. It is an efficient method to work even with relatively large groups and it avoids group-dynamic effects like group-think, that have the power to inadequately tilt results towards those who are the 'most-squeaking-wheels'.
Metaplan maximizes involvement of the workshop participants, and it helps to solve even sticky problems in potentially politically charged environments. It can be applied to different strategic questions like idea production, problem solving, prioritization of activities, uncovering of logical interactions, root-cause analysis, evaluation and agreement of solutions.
Through an intense interviewing process before the workshop(s) and systematic documentation and debriefing afterwards results are maximized.
Get in touch with me to find out more about how this method can help you turn your next strategy process into a success
I help leaders (usually in a coaching-like approach) to transform organizations into more agile units and to combine this with the right way to plan. And, no, agility and planning are not enemies, as some people seem to suggest.
Agile is much more than scrum. It, actually, gives me chills when people say that. To create an agile organization you have to view holistically six dimensions: strategy, structure, systems, staff, culture, and infrastructure. How do you combine being flexible with economies of scale? How do you manage all the compliance requirements while being adaptive to markets? How do you seize new opportunities while leveraging existing businesses where every penny counts? This is what we talk about.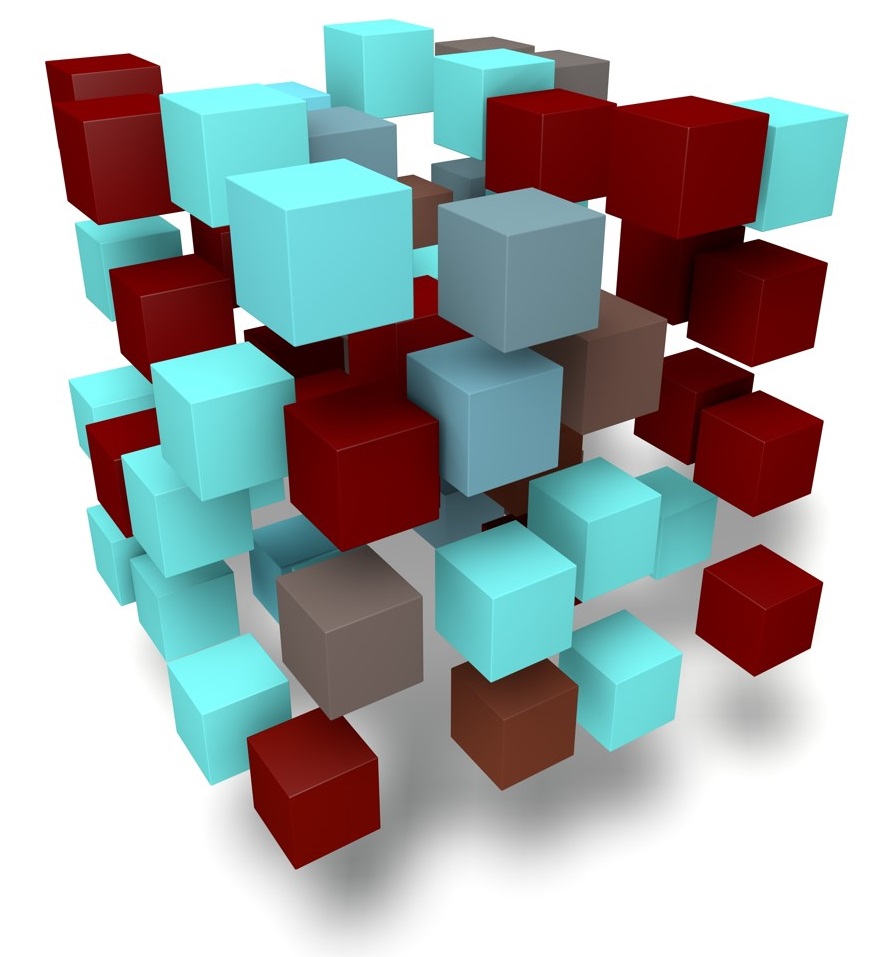 "If HP knew what HP knows, we would be three times as profitable", Lew Platt, the former CEO of Hewlett-Packard, famously said.
Trend studies are often commissioned by a company and publicly not available. They are an instrument of activating decentralized knowledge about key variables to inform your strategy. In particular I work through bringing together external knowledge (expert interviews, desk top research) with your internal knowledge (front line interviews with your staff) and our own expertise on trend-development. The goal is to form a judgement of where a specific aspect of your business will be developing over the coming years. The way I conduct trend-studies is a co-creation process, not a preacher-from-the-hill-approach.
Examples of trend studies are:
Which effect will AI have on the practice of law and how do we get ahead of this trend with our law firm?

How might digitalization change consumer behavior in our industry?

How will the demographic change impact the size of our customer base?

Which trends will influence the security of our value chain over the coming years and how can we prepare for it?
Trend-studies are an essential ingredient in developing or overhauling the strategy of your organization or team by injecting additional information on key variables. I use a network of experts and support-resources to create the studies in line with the size of the project. You are busy with running your business – let me do the analytics to inform your strategy. Contact me for a free consultation call to learn more about my methodology and how I can support you.
The basic idea for scenario analyses stems from theater: you play a scene in different ways to find out which one works best. Only in strategic planning you do it in your head and on paper.
I isolate jointly with you the most important variables and strategic criteria and analyze and research different factors influencing them. This leads to a presentation of a limited number of possible future states to build your strategic planning on.
Some people think strategic planning is dead. I beg to differ. If you take long-term decisions like to enter the African market, which distribution channel to use, to insource your production again or to develop a particular drug you do make assumptions about the future anyhow. You have to, you don't have any other choice. If you have to make assumptions it is best to make them in an informed manner with all the most likely scenarios clearly laid out in front of you. What is dead, though, is making a plan and then just executing it without any feedback loops – that is indeed a thing of the past. Like a well-planned hike up Mount Everest: you still have to continuously scan the environment for changes you were not anticipating correctly and adapt accordingly. Sometimes to the point of giving up the expedition.
One of the big advantages of scenario planning is that you can isolate bottlenecks in your organizational capabilities that limit your capacity to react adequately to different scenarios. They also school your 'eye' what to look out for so that you can detect weak signals in the market or technological trajectories that might point to a particular scenario and therefore enable you to react early.
Get in touch with me to find out more about my approach and how I can support you